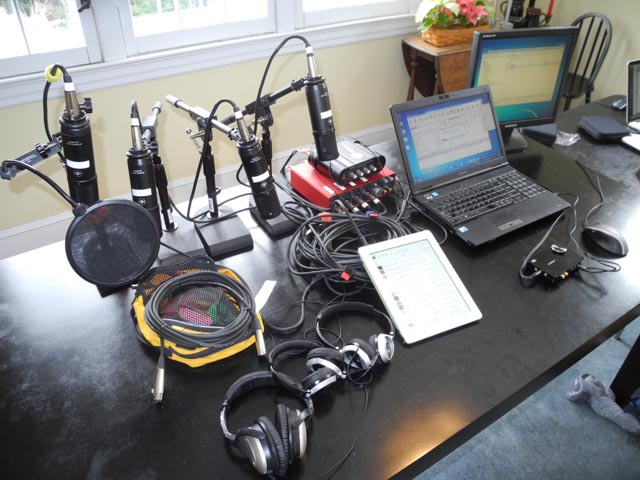 After using my Internet radio station setup for a couple of months, I've discovered how to make this a better setup.
Here's what the upgrade includes:
4 identical Sterling Audio SR50 microphones with table stands, and cables.
Labeling of the mics, each end of the cables, and each xlr connector in the Scarlett mixer
Bose headphones for three people, and a LiveWire Solutions HA204 headphone amp.
Velcro cable ties for wrapping excess cables.
The need for the update came from the last show, where we had 3 people in the studio, with 3 different kinds of microphones, and it was not possible to adjust the volumes to be matched. Also, the headphone 'splitter' connectors I was using were not stereo to dual stereo, they were stereo to dual mono connectors.
Looking forward to the next show, and the simplified, better setup.
To listen, tune in every Wednesday evening at 8pm Chicago time, at the following web page:
http://www.yogastudents.org/radio/
Show archives are available at: