A year ago or two, we decided to install a brick paver patio at the back of our yard. I had dreams of using my computer there to work while listening to the birds and squirrels, breathing fresh air, and enjoying the beautiful summer weather. This would be a welcome change from spending the last several summers in the dark basement, removed from natural light, and confined in a windowless environment of air conditioning.
After the patio was completed, I brought my IPad there, and sat on a folding chair, trying to realize my dream of binding the enjoyment of computers and nature. With great dismay I saw one bar of wireless connection, and the internet browsing was slow and intermittent. After several hours of unsuccessful tries, I gave up, knowing that it just wouldn't work out without some changes.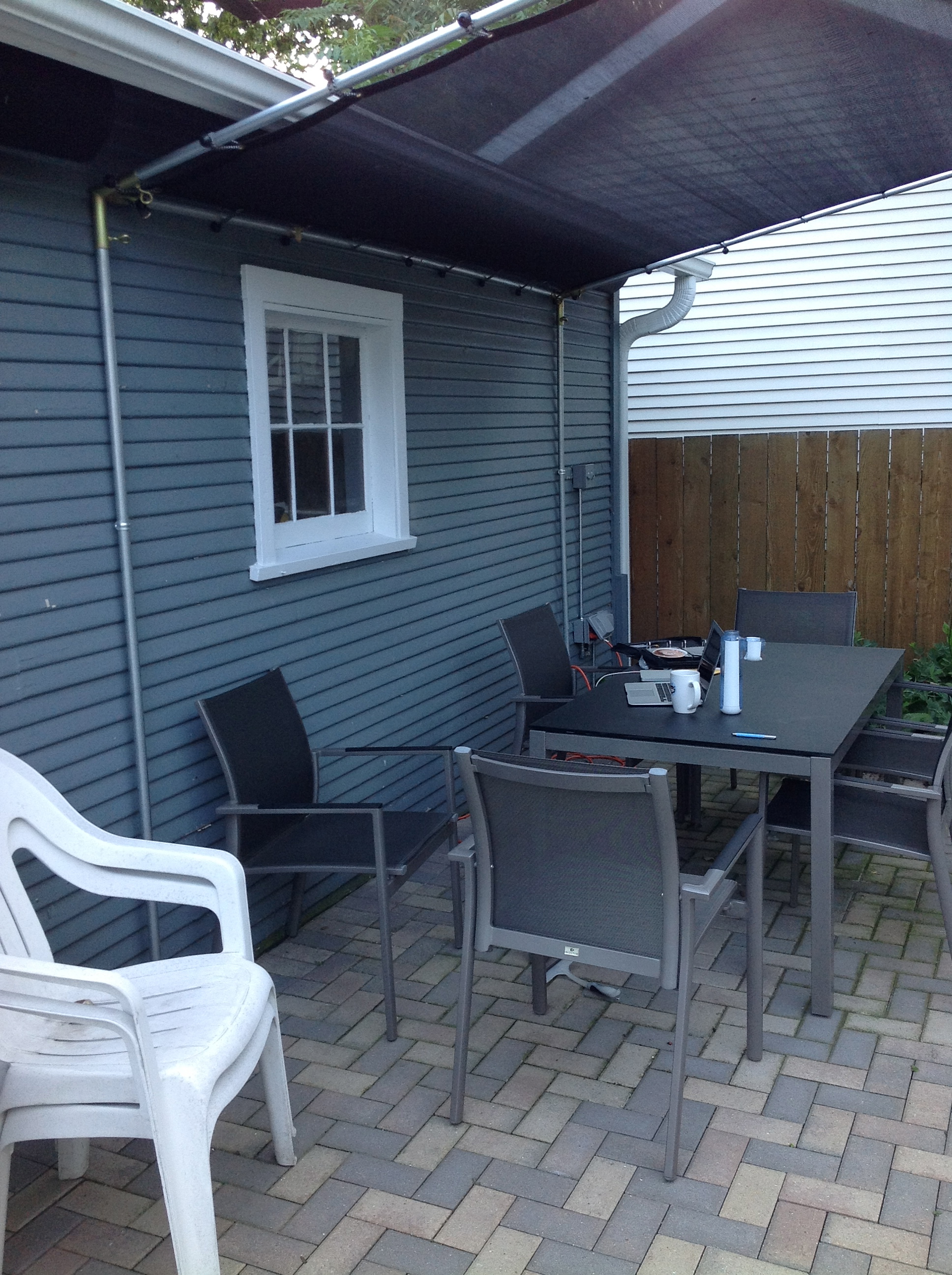 For my fix, this is what I came up with… extend the wire based home network to the garage using Netgear powerline bridge adapters and existing electrical wires. Then use an Apple Airport Express to create a wireless network access point, and provide a 'network to audio' connection. Run an audio cable from the audio out of the Airport Express to a stereo receiver, which powers the outdoor speakers.